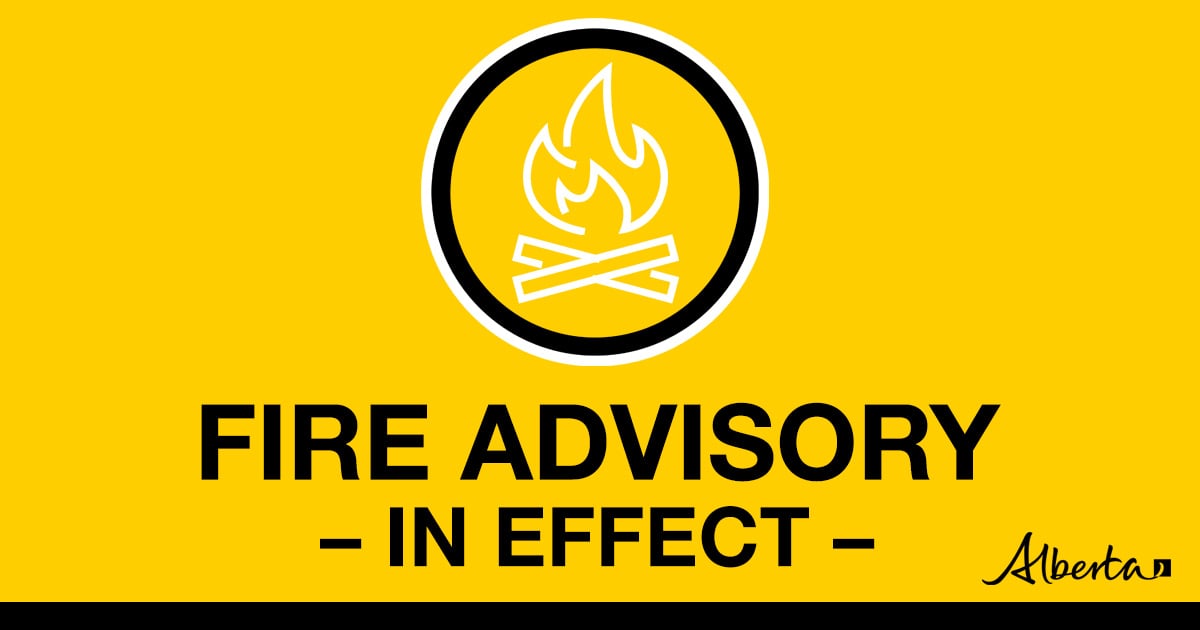 FIRE ADVISORY

May 6, 2021
A fire advisory is in effect for the Slave Lake Forest Area section of the Forest Protection Area due to forecasted high winds. The situation will be closely monitored and the advisory will be removed once conditions improve.
Under this advisory:
No new permits will be issued until conditions improve.
Prohibited:
Any burning without a valid fire permit, other than a campfire.
Off-Highway Vehicles are not restricted
Visit www.albertafirebans.ca
Weather
Today and early Friday the winds are forecast to be from the southeast 35 gusting 50 – 70 kilometres per hour. Cooler temperatures and rain are expected late Friday afternoon through to Sunday.
Wildfire Situation
Since March 1st in the Slave Lake Forest Area, there have been 18 wildfires which have burned 21.62 hectares.
For information on the current wildfire situation across the province of Alberta, visit wildfirestatus.alberta.ca.
Firefighters Burning
Firefighters will be conducting small controlled burns today in East Prairie, Driftpile and Sandy.
If you have any questions about these grass burns contact Wildfire Information Office Leah Lovequist 780-849-0945.
New Alberta Wildfire App
Did you know Alberta Wildfire just launched a brand new app to keep you up-to-date with the wildfire situation in the province?
Download the new app today and get access to accurate, real-time information on wildfires in your area. You can also find information on fire advisories, restrictions and bans across the province and much more.
Available for Apple and Android.
Fire Permits
From now until October 31st, a fire permit is required for any burning, except a campfire, in the Forest Protection Area of Alberta.
To request your free fire permit call your local Agriculture and Forestry office.
Red Earth/Slave Lake 780-849-7377
Wabasca 780-891-3860
High Prairie 780-523-6619
Fire permits help us to track what is burning on the landscape. If you're burning without a fire permit or outside fire permit conditions, your fire is considered a wildfire. By getting a permit you help keep our firefighters free to fight real wildfires instead of responding to the smoke in your backyard.
Pelican Mountain Prescribed Fire
During the 2021 wildfire season, Alberta Agriculture and Forestry may be conducting one or more prescribed fires approximately 12.5 kilometres southwest of Sandy Lake. The exact location of the prescribed fire area is directly north of Kilometre 123 on the C-Road.
The prescribed fires will vary in size from 3 to 5 hectares and burning will take place when forecasted weather and on-the-ground conditions allow for a safe, controlled burn.
Smoke may be visible at times but will be localized and short lived. Public roads and highways are expected to remain open; however, traffic may be controlled. Watch for Prescribed Fire in Progress and Smoke signage near the area.
Wildfire Prevention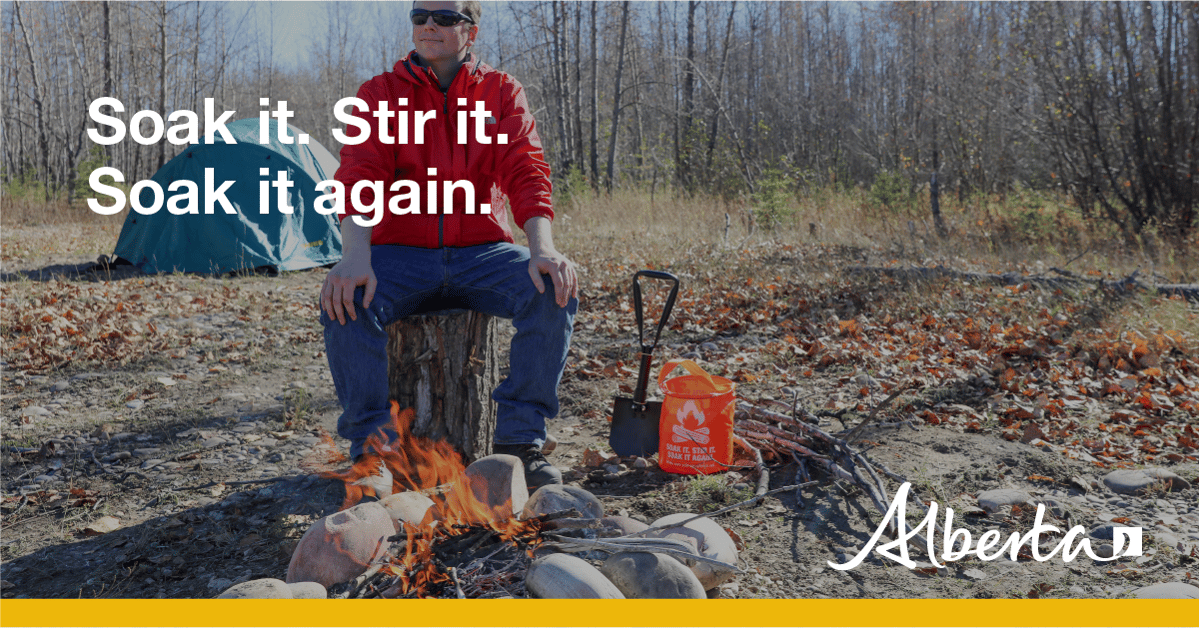 Wildfire Information
Subscribe to the Slave Lake Forest Area Wildfire Update to receive an email when new information is posted.
Download the Alberta Wildfire App for Apple and Android device.
Join the conversation on Facebook, Twitter or Instagram.


Updates are provided weekly when the wildfire danger is low to moderate and daily when the wildfire danger reaches high to extreme.
Unless conditions change you can expect your next wildfire update on May 7th, 2021.
If you have any questions please contact:
Leah Lovequist
Wildfire Information Officer
Mobile:780-849-0945
Email:Leah.Lovequist@gov.ab.ca
RELATED INFORMATION
Websites: